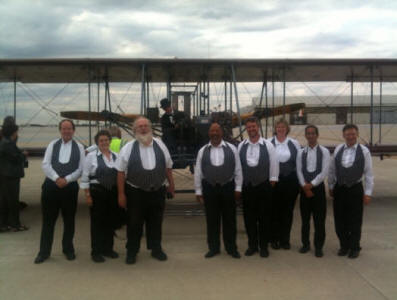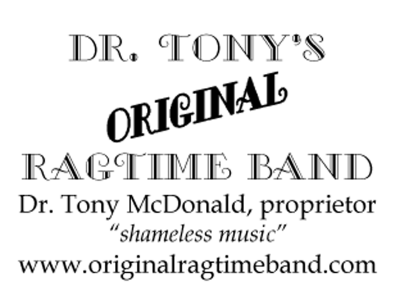 Dr. Tony's Original Ragtime Band plays ragtime, simply the hottest, most popular, most exciting music of the early 20th century, and the forerunner of jazz. Not to be confused with Dixieland, Dr. Tony's Original Ragtime Band plays the real thing: Scott Joplin, Jelly Roll Morton, Eubie Blake, W.C. Handy and James P. Johnson, plus the Tin Pan Alley hits of Irving Berlin, George Gershwin, Duke Ellington and more. We bring the high-energy original American sound of snappy melodies and toe tapping syncopated rhythms that no one can resist. Dr. Tony's Original Ragtime Band is an 8-piece professional ensemble made up of some of the finest musicians in the central Ohio Columbus area. We present a variety of music, from traditional ragtime to early blues and jazz to popular tunes and even classical music in ragtime style, all interspersed with lively commentary about the music, composers and their times.
Home | History & Personnel | About Dr. Tony | Performance Schedule | Audio | Songlist | Links | Contact
Updated 07/27/14 - Web design ©2005-2014 DrumBoy Productions All rights reserved.