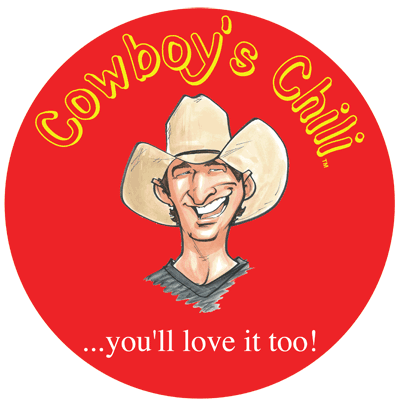 Upcoming Events:
"Calling all Cowboy's Chili fans . . . Saturday, November 13, 2010 come down to the south side of St John's Arena (north of the Stadium) to get a hot bowl of Cowboy's Chili before the OSU vs. Penn St. game! I'll be cookin' for ESPN Gameday and want all my friends to come by so they can tell everyone in TV Land how good it is! Be sure to watch ESPN starting at 9 am Saturday to catch a glimpse of yours truly. . . z):-D "
Past Events:
OSU Tailgate Party Outside Conrad's

Outside Conrad's
316 W. Lane Ave.
Columbus, OH 43201

9/27/08 Minnesota
10/11/08 Purdue
10/25/08 Penn State
11/22/08 Michigan
"Doing the OSU home games was a blast for the Cowboy's Chili posse! Thanks to all our new friends for stoppin' by. We are getting things goin' on the production of Cowboy's Chili, so let us know if you get a cravin' for some of that savory stew!! Have a great holiday!!"
---
Web design copyright ©2008-2010 DrumBoy Productions. All rights reserved.
Revised: 11/12/10 06:21 AM -0500