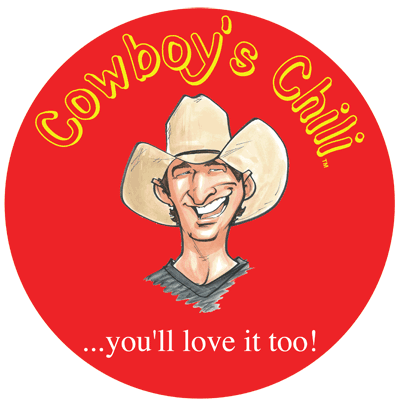 What people are saying about Cowboy's Chili...
Lana writes, "LOVED your chili! Can't wait to be able to buy it in stores.....I don't get up to Campus that often....Best on campus FO SHO! Josiah gets me....... :)"

Chuck writes, "My daughter and I very much enjoyed your chili on a cold day before the OSU victory over the school up north."

Brad writes, "That was the best chili I ever had in my life. I am so excited that it will be marketed in stores. It's going to be a huge seller."

Angie writes, "Hey Ron! Forget the chili, I just want the spank! LOL"

---
Web design copyright © 2008 DrumBoy Productions. All rights reserved.
Revised: 12/09/08 05:37 AM -0500